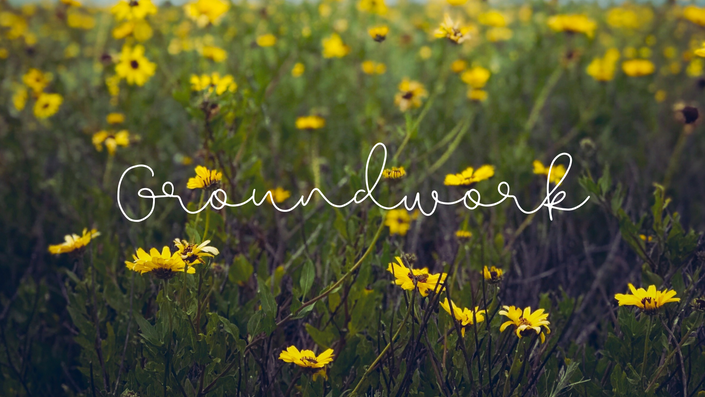 GROUNDWORK
A Collection of Creative, Fun & Effective Ways to Live Your Life in Full Bloom.

Groundwork is an all-new exploratory class filled with fresh perspectives and uplifting lessons to help you uncover and discover your truest, most authentic self, from the ground up. Uniquely engaging exercises and simple yet satisfying creative prompts and projects will help you identify what brings you joy, fulfillment, satisfaction, comfort, and excitement so that you can incorporate more of these things into your everyday life. Groundwork's Instructor Tracey Clark will encourage and guide you as you get aligned and in-tune with yourself in refreshing new ways so that you can enjoy life in full bloom, not only in the present moment but as you grow and thrive into the future!

THE BENEFITS OF GROUNDWORK
living more joyfully in the present moment

making time for play and creativity

cultivating more satisfaction and gratitude in your life

connecting with yourself (mind, body, spirit, and heart)

prioritizing self-exploration, self-discovery, and self-care

reclaiming amazing parts of yourself you may have forgotten

tapping into your own unique creative expression

living in more alignment with who you are

greeting each day feeling inspired and motivated

getting excited and energized about creating your future
THE STORY BEHIND GROUNDWORK
A NOTE FROM TRACEY:
The idea of Groundwork came at a time when I was ready to catapult my life forward. I was just starting a new season in my personal journey and with that came big visions of huge growth for myself. But the more I plotted and planned my strategy, the more I realized that although I felt ready to forge ahead, I had some tending to do; some groundwork. If I was going to really thrive—bigger and better than ever before—then I had to examine my very foundation. I needed to be sure the ground beneath me was healthy enough to support my growth. I knew the soil of my life needed to be turned and tilled, broken up, aerated, fed, and watered, so it could yield the bumper crop I was envisioning.
My own personal groundwork experience turned out to be an unexpected excavation and discovery process that's been so hugely transformative—enlightening, inspiring, exciting, affirming, and so much fun! Through methods and techniques gleaned from years of reading, writing, teaching, photography, relationships, conversations, struggles, and successes, I integrated things together and found a Groundwork playbook of sorts. A collection of creative, simple, and effective ways to cultivate a strong and healthy foundation beneath you so that you can bloom right where you're planted and thrive into the future! I cannot wait to introduce you to the power of Groundwork.
xo tracey
WHAT TO EXPECT FROM GROUNDWORK
Engaging Weekly Lessons

Motivational Videos

Inspiring Downloadable Content

Transformative Exercises

Enriching Creative Prompts

Authentic Conversations (weekly via Zoom Calls)

Meaningful Connection (weekly via Classroom)
"Groundwork is like self-care on a mission."
Your Instructor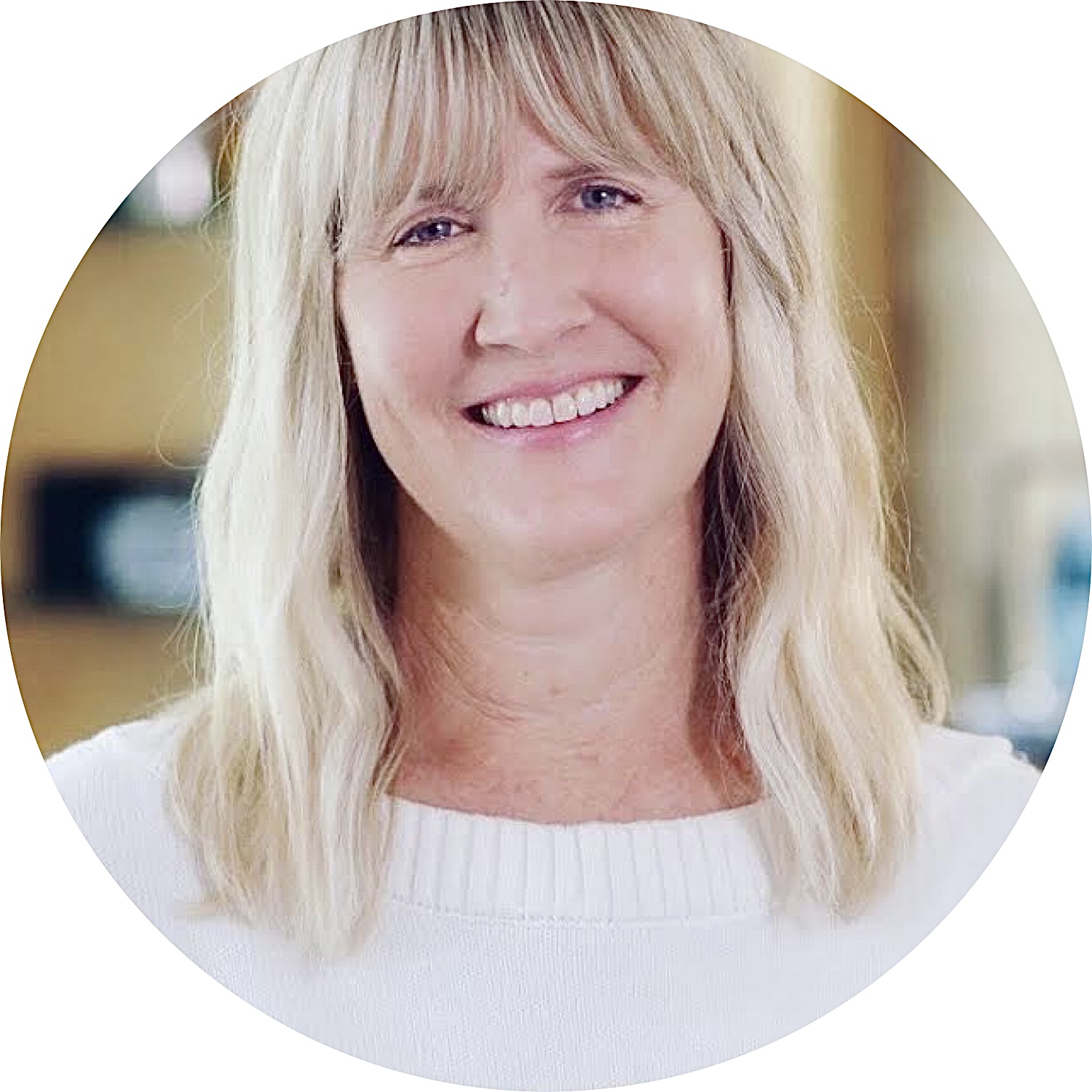 Photographing the beauty of everyday life for over 25 years has continued to fuel Tracey's passion for sharing the insights and inspirations she's gathered along her creative journey. Creator of The Picture Series, author of Elevate the Everyday: A Photographic Guide to Picturing Motherhood, co-author of Expressive Photography: A Shutter Sisters Guide to Shooting From the Heart, and founder of Shutter Sisters, she enjoys telling stories by weaving pictures and words together. Tracey lives in sunny Southern California and emphatically believes that perspective—and love—changes everything. Follow along on her daily Instagram adventures at @traceyclark or find her at TraceyClark.com.
Frequently Asked Questions
When does Groundwork start and how long does it run?
Groundwork begins on Tuesday, 10/12/21 and runs through Tuesday, 11/16/21. You will always have access to the class and it's contents, even after the end date.
Is Groundwork a guided class or a self-paced class?
Groundwork is a process and practice that I will guide you through for 5 weeks. It's online so content will be in the online classroom but you'll have access to me and we'll have time to connect and communicate in class. I will also be hosting weekly check-in Zoom calls because I'm excited to be working WITH you through this enlightening process. The flow of the class allows for lots of self-paced time for you to be exploring your own personal groundwork using methods that fit for you. Each person will do it in their own unique way which is why this is such beneficial "work" for us as individuals. All that to say, there will be a balance of structure and flexibility built into the class.
Is Groundwork part of The Picture Series?
Although I do use creative prompts in this class, Groundwork is not considered a part of the series.
Is Groundwork a photography-based class?
It's not dedicated to photography, no. But, because photography is always a huge part of my process—my life—there is plenty of opportunity to use photography in this class, in fact, there are photo prompts throughout! I believe that a photography practice only enhances the practice of Groundwork.
Is Groundwork all new content?
YES! I've worked on this content as I experienced it firsthand and it's all new! This is an entirely new concept and type of class for me to teach so it's very exciting! I hope you join me!
Do I need supplies for Groundwork?
The supply list will be shared at the start of class and there will be time built in for gathering what you might want to use throughout the experience and beyond. It's going to be a personal choice but there will be no extensive or expensive supply list that will be needed.
Do I need to prepare anything before I start Groundwork?
Not at all. Like with the supply list, everything that needs to be done, we'll do once class starts. Groundwork is a class that has the essence of preparation as a core concept so the prep work will come during class.
Are there refunds offered for any reason?
I issue refunds on a case-by-case basis but know that if you need to reach me for anything (questions, concerns, refunds, etc) you can contact me directly anytime at
[email protected]
What if I'm having tech issues?
Please reach out anytime and I'll try to help you. If I cannot, I will connect you with someone at Teachable. My direct email is
[email protected]