Picture Home is a fun, family friendly, all-ages, communal photo project that is meant to be shared!
Created by author and photographer Tracey Clark, Picture Home is a simple and engaging 31 day photo prompt project to help you picture your everyday life at home in a whole new light. As the title suggests, the project was designed specifically with "staying at home" in mind so each prompt was designed to be captured from right under your own roof (or very near to it). Playful and positive, each prompt will offer new ways for you to celebrate your daily routines, appreciate various elements of home, and creatively connect with yourself and other participants. In fact, you're encouraged to play along with family members at home and/or family and friends playing from their own homes.
How it works:
Starting on May 1st,
Everyone enrolled gets a creative photo prompt delivered via email each day for the 31 days of May
Everyone gets to shoot their unique vision for the prompt (any camera can be used; smartphones are encouraged)
Everyone gets to share their prompt picture (with members of their own family, via social media, and/or with other Picture Home participants via the online classroom)
Accessible, engaging, and entertaining, Picture Home provides a perfect opportunity to capture the moments of your everyday life independently, as a family unit, a friend group, or any combination of these (whether together under the same roof or in different homes).
Share the fun:
Work on the prompts independently at home and connect with other project participants in the classroom or on social media
Work with a partner or spouse at home
Work with your child, children, or entire family at home
Work with extended family- this is a great project for grandparents and grandchildren to enjoy together (think texts and FaceTime sharing)
Work with friends or a friend group (everyone working from their own homes)
Teachers can work with students (email [email protected] if you'd like to share this with your students)
Each Picture Home enrollment can be shared between all immediate family members. Extended family and/or friends can play along by creating their own enrollment. The more the merrier!

Don't miss this unique and creative shared photo experience. Sign up for Picture Home today and let's do this together!
AN IMPORTANT MESSAGE FROM TRACEY
Thank you for your interest in Picture Home! I am offering this project for $19 (a substantial savings from other Picture Series guided projects). Even still, I don't want anyone who wants to participant to be excluded due to financial constraints. If you have been financially impacted by current circumstances and need your enrollment fee waived, click enroll, click on "add coupon" and use coupon code GIFT which will give you (and your immediate family) complimentary enrollment. No questions asked. Now more that ever we need collective creativity and FUN and it's my intention with this project to offer both to anyone and everyone who wants to join in!

In praise of Tracey's photo projects:
"Tracey, thank you so much for your daily prompts. and exquisite photos! They gave me so much inspiration not just for photography, but in every aspect of my life."
"The Picture Series absolutely changed my photography and encouraged me to experiment and learn among a wonderful group. I enjoyed every class I took. You created a very special community and inspiring content, Tracey - thank you!"
"These prompts are a bit like intention setting. I read them early in the morning and they give me a focus for the rest of my day, and help me see things I otherwise might have missed. I love it!"
"I've always enjoyed your classes, your style of taking pictures, your teaching!"
Your Instructor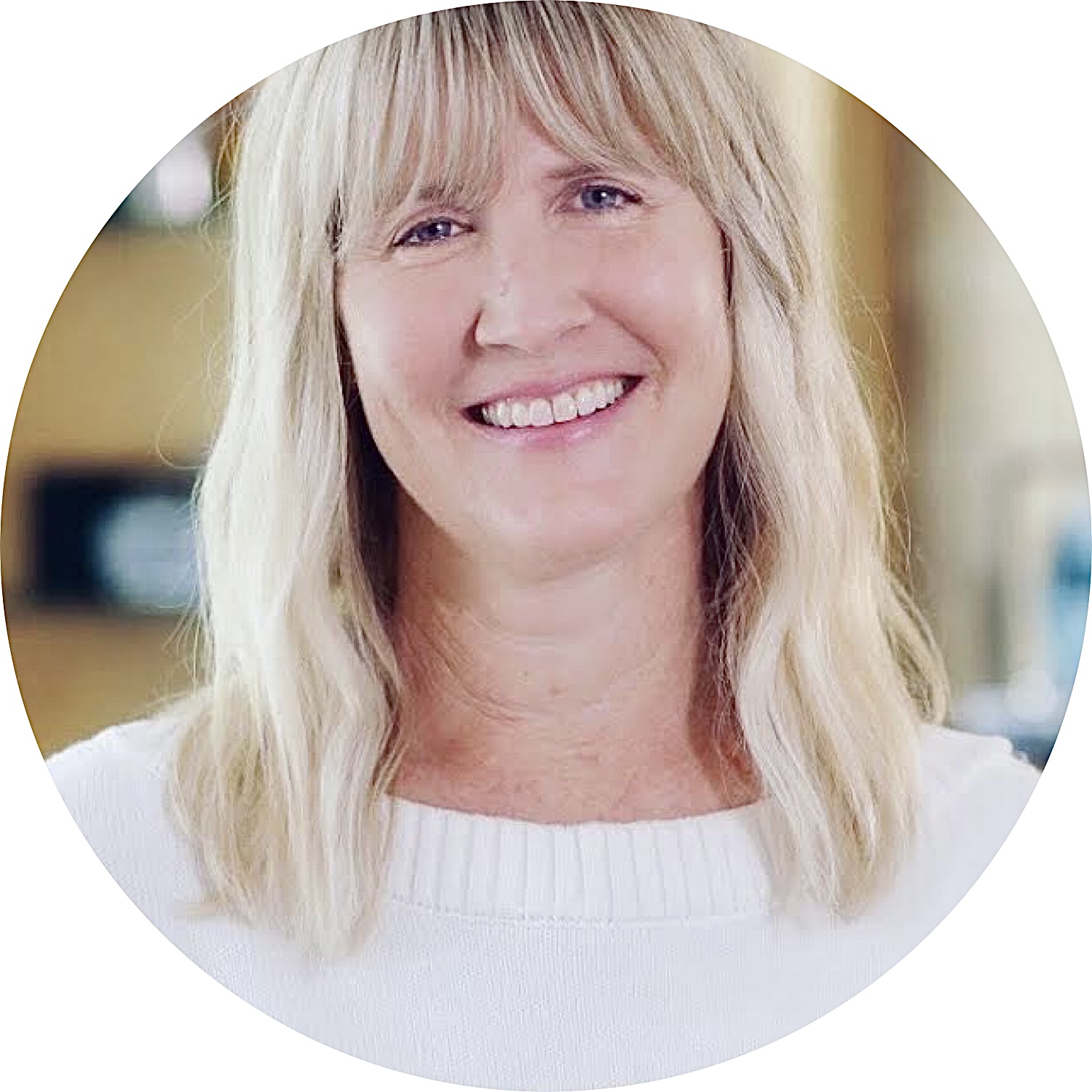 Photographing the beauty of everyday life for over 25 years has continued to fuel Tracey's passion for sharing the insights and inspirations she's gathered along her creative journey. Creator of The Picture Series, author of Elevate the Everyday: A Photographic Guide to Picturing Motherhood, co-author of Expressive Photography: A Shutter Sisters Guide to Shooting From the Heart, and founder of Shutter Sisters, she enjoys telling stories by weaving pictures and words together. Tracey lives in sunny Southern California and emphatically believes that perspective—and love—changes everything. Follow along on her daily Instagram adventures at @traceyclark or find her at TraceyClark.com.
Frequently Asked Questions
When does Picture Home begin and end?
It begins on Friday, 5/1/20 and ends on Sunday, 5/31/20. During this 31 day window, the project can be enjoyed via daily emails and/or in a shared, classroom-style experience on Teachable. But keep in mind, you will have access to the content of Picture Home for as long as you'd like, following the end date. This allows you the freedom to continue to participate and/or revisit the content in a self-paced capacity once the initial 31 days are over.
Is Picture Home a guided project or is it self-paced?
For 31 days (5/1/20-5/31/20) Picture Home will be guided by 31 daily emails and/or an optional online classroom designed to be shared with the community of participants enrolled in the project where Tracey will be checking in daily. You are encouraged to participate in the classroom setting by sharing your pictures there BUT you can also just use the prompts on your own, independently and at your own pace. The choice is yours. Also note that after the first 31 days, the content will still be accessible for you to use and/or revisit.
Is the content of Picture Home new?
YES! The 31 prompts of Picture Home were created specifically for this unique time in our lives where staying home is essential. The idea is to use this time to be creative and appreciate the time spent at home, independently or with others.
What kind of camera can I use for the prompts?
The beauty of The Picture Series projects is that they are not camera specific. Whatever camera you've got is the one you can use and that absolutely includes iPhones or any other camera you have! The whole idea is to get inspired to shoot with whatever camera is making you happy these days and above all else, to enjoy yourself. If you're participating with children, you'll likely have to share your camera, your smartphone, or your tablet with them to participate. It'll be worth it!
What kind of photo editing tools can I use for the project?
You don't have to use any editing tools unless you choose to. The main focus in Picture Home is the process of TAKING the picture, not necessarily editing it. That said, editing can be a creative and satisfying part of the process so whatever editing tools, apps, etc. you have or would like to use would be perfect.
Is this a technical photography class?
No! Picture Home is a creative photography project, NOT a photography class. The Picture Series (Picture Home included) is a series of themed photo-centric prompts to encourage and inspire a consistent photography practice and in turn, a way to see (and picture) your everyday life in a whole new light. While you'll be using your camera (any camera!) as a creative tool for the prompts, technical photography lessons are not a part of the project.
Are refunds available if I'm not enjoying the project?
Yes. If for any reason you aren't enjoying the project, you may request a full refund.
What if I have technical difficulties?
If you are having any tech or admin issues you can search the Teachable Knowledge Base, contact Teachable directly or email Tracey at
[email protected]
If you're not getting the daily emails starting on May 1st, please email Tracey at
[email protected]
How can I invite others to join in?
Your single enrollment can be used by you and/or shared with any/all members in your home. If you want to invite extended family and/or friends, just share this page with them and they can enroll for themselves and/or their family! If you'd like to enroll for an extended family member or friend, you'll need to enroll AS THEM using their name and email address.
What if I need my enrollment fee waived?
If you have been financially impacted by current circumstances and need your enrollment fee waived, click enroll, click on "add coupon" and use coupon code GIFT which will give you (and your immediate family) complimentary enrollment. No questions asked.