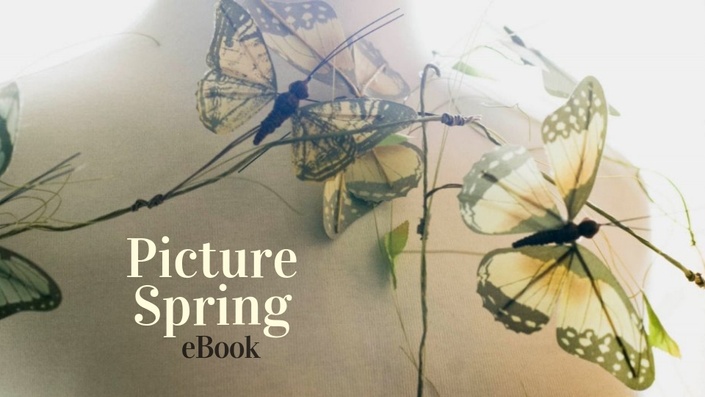 Picture Spring eBook
30 Inspirational Photo Prompts Designed to Help You Creatively & Joyfully Celebrate Spring From Your Own Backyard. Gift Yourself Some Inspiration- It's FREE!
The Picture Spring downloadable eBook is a guided daily photo exploration that will encourage and inspire you to picture the season of spring in a whole new light. Every creative prompt of Picture Spring can be captured from inside your home or right in your own backyard!
One of the original offerings from Tracey Clark's Picture Series, Picture Spring provides 30 inspirational photo prompts to not only entice your inner photographer but ensure you take a few creative moments each day to observe, enjoy and focus (literally) on the beauty that is awakening all around you. Now is the perfect time to use photography as a means of meditation, perspective, mindfulness, creativity, and self-expression. During times of uncertainty and stress, it helps.
Give yourself the gift of playfully celebrating this glorious time of year, one picture at a time, with the Picture Spring downloadable eBook. The download is free!
Your Instructor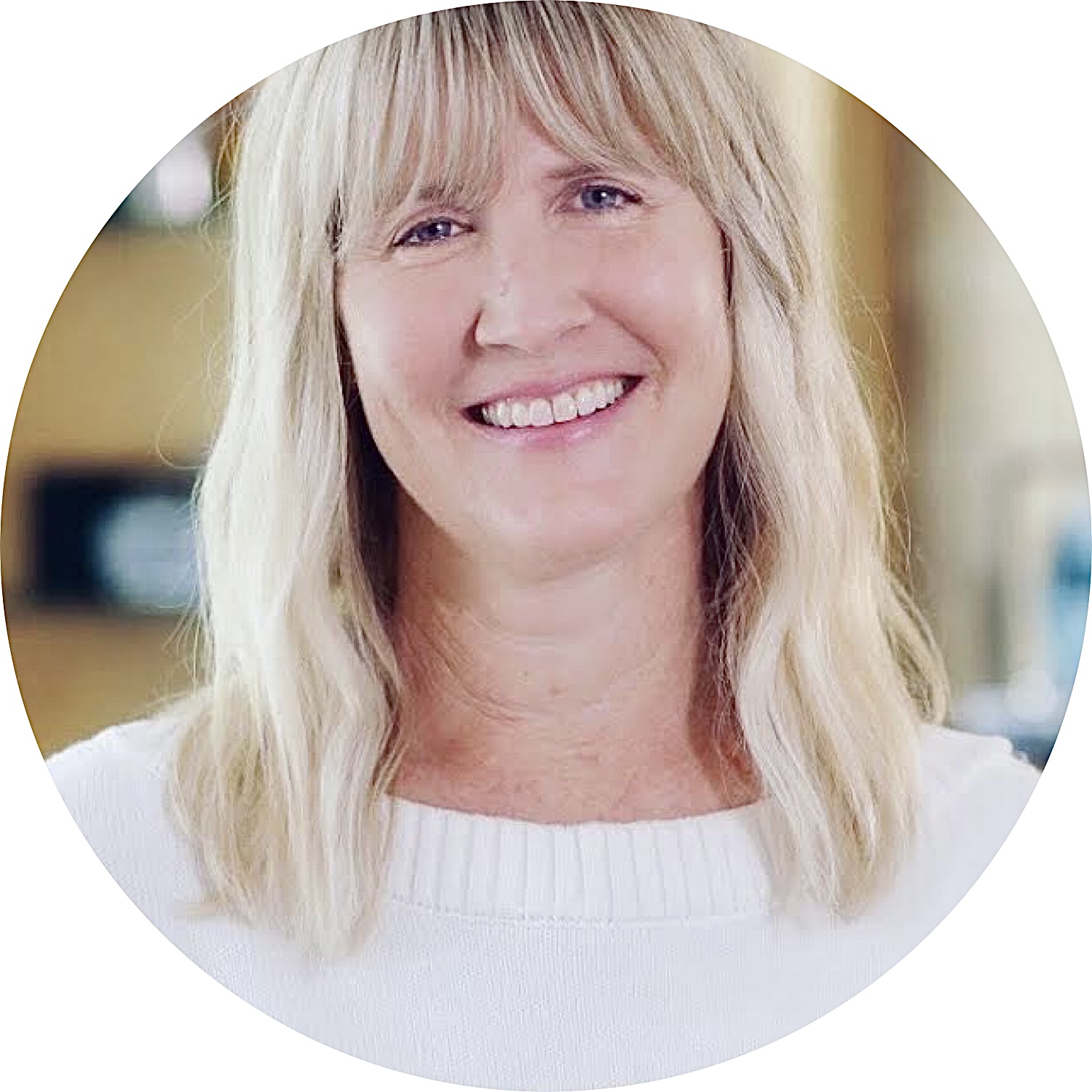 Photographing the beauty of everyday life for over 25 years has continued to fuel Tracey's passion for sharing the insights and inspirations she's gathered along her creative journey. Creator of The Picture Series, author of Elevate the Everyday: A Photographic Guide to Picturing Motherhood, co-author of Expressive Photography: A Shutter Sisters Guide to Shooting From the Heart, and founder of Shutter Sisters, she enjoys telling stories by weaving pictures and words together. Tracey lives in sunny Southern California and emphatically believes that perspective—and love—changes everything. Follow along on her daily Instagram adventures at @traceyclark or find her at TraceyClark.com.
Frequently Asked Questions
What is Picture Spring and why is it free?
Picture Spring was my very first photo prompt project from her Picture Series, originally offered at Big Picture Classes. Since then, the content has been refreshed, re-shot and re-released in various ways. Many participants have shared that they've enjoyed the photo prompts over and over again each spring. Because the prompts are as relevant now as they've always been, and more important than ever in the circumstances we're in, I wanted to make them accessible to everyone, in hopes to inspire people to use photography as a way see the world around them in a whole new light.
Are you offering a guided Picture Spring class this year?
Not at this time, no. With the ebook, you get the guidance from the prompts, but the flexibility to participate at your own pace.
Is this the same Picture Spring content as in years past?
This eBook version of Picture Spring is a collection of 30 of my favorite springtime prompts, gathered up and refreshed from the past iterations of the class.
What kind of camera should I use?
Whatever camera you've got (aka your phone)! Any and every camera is welcome in the Picture Series. The whole idea is to get inspired to shoot with whatever camera is making you happy these days and above all else, to enjoy yourself.
Is this a technical photography eBook?
The Picture Spring ebook contains creative photo prompts not "how-to" photo lessons. The Picture Series (Picture Spring included) is a series of themed photo-centric prompts to encourage and inspire a consistant photography practice and in turn, a way to see (and picture) your everyday life in a whole new light. While you'll be using your camera (any camera!) as a creative tool for the prompts, technical photography lessons are not included in the ebook.
Do you offer any photography classes?
I regularly offer a variety of guided classes and/or eBooks. Check my Teachable page for what's being offered. You might also be interested in my LinkedIn Learning class, Simple Photo Edits On Your Phone. Visit LinkedIn Learning and search for Tracey Clark to get to the class homepage.
What if I'm having technical issues?
If you are having any tech or admin issues, you can search the Teachable Knowledge Base, contact Teachable directly or email Tracey at
[email protected]
.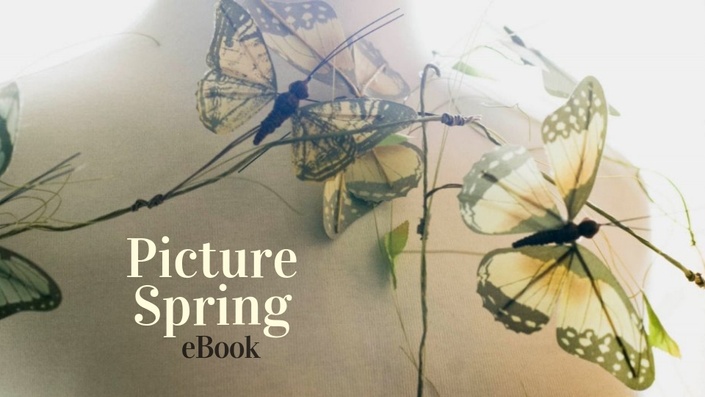 Picture Spring eBook
30 Inspirational Photo Prompts Designed to Help You Creatively & Joyfully Celebrate Spring From Your Own Backyard. Gift Yourself Some Inspiration- It's FREE!